Hello 'Urbody
Hope you all had enjoyable breaks!
Please allow me to fill you in on what's good for the next two weeks:
_Pulp Ink & Hops
We have four tickets, these will be given to students on a first come first serve basis,
SO if you can get yourself to PI&H (it's easiest to drive, but from what I understand you can take the lightrail and then walk),
and want a ticket, send me an email. The first four people I receive emails from will receive the tickets.
This is probably the biggest event that Baltimore AIGA does all year, so I strongly encourage you to go and mingle!
It's at the National Electronics Museum. on OCT 22. THAT'S THIS THURSDAY
GET AT ME SOON.
http://www.baltimore.aiga.org/events/2009/10/32943017
_Post Typography
__ Lettering and Type
Bruce and Nolan are having a release party for their newest book, Lettering and Type, on Thursday Oct 29 in Falvey Hall.
They need help setting up for the event and cleaning up afterwords.
You would have to arrive around 5:30 to set up and 8:30 to clean up.
http://www.posttypography.com/site/index.php?action=news&id=792
___Fan Letter: 26 Artists and Designers Present Their Favorite Letter or Typographic Characters
Are any of you handy with a video camera? Feel confident in your filming skills?
The Post dudes are looking for someone to video tape Fan Letter, which will be happening in conjunction with the release party on Oct 29.
Please let me know ASAP if you are interested/can use a video camera
http://www.baltimore.aiga.org/events/2009/10/36430213
_____Also, if anyone wants to help with some follow-up flyering/postcard-ing around campus next week that would be awesome too
PLEASE EMAIL ME IF YOU ARE INTERESTED IN HELPING WITH ANY OF THESE THINGS! It would be super rad!
_Typeface
Typeface, a film about the Hamilton woodtype museum
Screening!
November 9 at 7pm
in Falvey Hall
After the film, hear comments from the director, Justine Nagan
Learn more here:
http://typeface.kartemquin.com/about
Thanks to Stef Allen for designing a dope poster!
_MoMA trip
__get your bolt tickets before they run out! We're still waiting to hear back from the big AIGA in regards to the 365 exhibition
however if that part of our trip doesn't work out, there is an ill Herb Lubalin exhibition up at Cooper we could check out.
_AIGA GUERILLA BAKESALE
This Thursday we're having a guerilla bake sale somewhere within the vicinity of the Brown Center. Stay Hungry & Keep Your Eyes Pealed!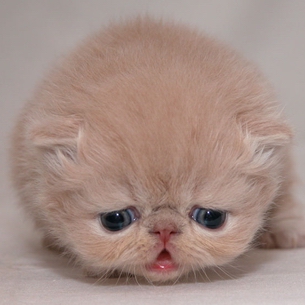 ps- sorry for the typo in the email!